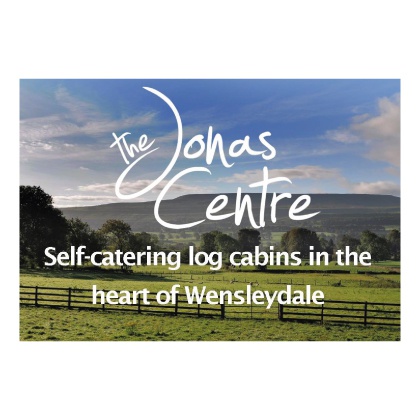 Phone Number: 01969 624900
Address: Redmire, Leyburn, DL8 4EW
Website: http://www.jonascentre.org/
Nestling at the heart of Wensleydale in the tranquil beauty of the Yorkshire Dales, The Jonas Centre is uniquely positioned to provide all that is needed for individuals and groups, seeking relaxation, to enjoy all that the Dales has to offer. Fancy a change from camping or glamping in Wensleydale?
Then we are the next best thing in self-catering accommodation and we have Wi-Fi in the cabins and around the site too!
The Jonas Centre opened in 1996 and continues to provide accommodation to individuals, families and groups in a peaceful setting away from the strains and stresses of everyday life.We believe that we can offer all guests a clean and comfortable stay with all facilities necessary to provide an enjoyable visit. Furthermore we can provide a stunning location that is simply unsurpassed! We want our guests to have the best residential experience while they are at the Centre.