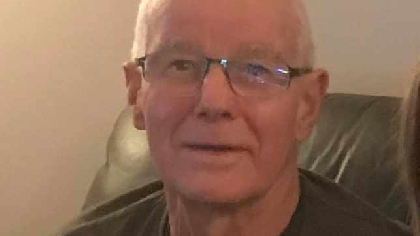 Missing walker Harry has been found safe and well in the Northern Dales this morning.
The team working from the Tan Hill Pub have just announced Harry Harvey has been found this morning near Tan Hill. Mountain rescue crews, the police, RAF and public together with police search dogs and the police helicopter have been searching since Sunday afternoon, when Harry was reported missing.
The latest from the team at Swaledale Mountain Rescue: "Harry Harvey has been found safe and well on the moor near Tan Hill. Over 100 mountain rescue members have been involved in the successful search over the last three days. Thanks also for the substantial support offered by local people."
He was found by a wildlife photographer who had seen the police appeal and noticed Harry waving at her from the direction of Keld.
Local Inspector Mark Gee, said; "This is fantastic news that Harry has been found safe and well. I want to thank all the search volunteers for their time, as well as Gamekeepers, estate owners, farmers and local residents for their help and understanding. Thanks also to the Tan Hill, who looked after the volunteers and Mr Harvey's family".