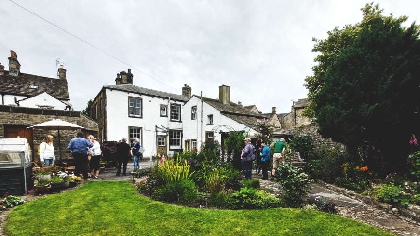 This year's Gargrave Open Gardens will be held on Saturday 17th and Sunday 18th June.
This much-loved community event returns for another weekend installment, where a variety of garden gems (a near record 30 this year!) will be open Saturday from 11am to 5pm and Sunday 1.30pm-5pm (some are only open on one of the days).
There will also be live music and artists working in selected gardens. Lunches (on Saturday) and refreshments will be served at Gargrave Village Hall, with all proceeds going to St Andrew's Church, Gargrave. Several new gardens will be open this year, and others that haven't been open for a few years.
The event will also host the fantastic Quirky Container competition run by Linda at the Dalesman, with the Mark Tootill Financial Planning Trophy ready to be presented to the winning container.
Passports are now on sale at Twinlocks Garden Centre and at Gargrave Co-Op at £6, a saving of £2 if bought in advance of the event. For more information visit their website at gargraveopengardens.com.