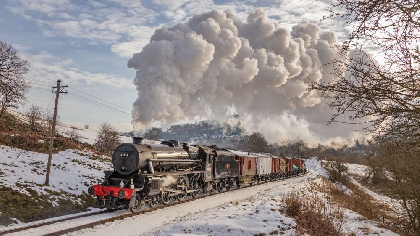 Tom Marshall - Oakworth - 45212 Goods Demonstration
The weather didn't derail four steam-filled gala days on the Keighley and Worth Valley Railway
The Keighley & Worth Valley Railway has seen a strong winter, with visitor numbers and income increasing. Our customers clearly want to get out of the house and spend some time on our toasty warm trains!
Our Steam gala was absolutely spectacular. Not only was the content of the event second to none, it felt like an absolute triumph in the face of adversity. The weather was very challenging, and every single last person working on the railway pulled together to give our visitors the best show possible; if ever there were a fantastic example of teamwork, this was it!
We saw a 15% rise in income from 2022's event, which is very pleasing given the weather conditions and incredible customer satisfaction, with some saying it was the best steam gala event they have ever attended.
The Steam Gala featured 10 locomotives over four days, with three guest locomotives including LMS 45690 Jubilee Class 'Leander' and 45407 & 44871 LMS 'Black 5s'. The Gala attracted 4000 visitors to the railway over 4 days.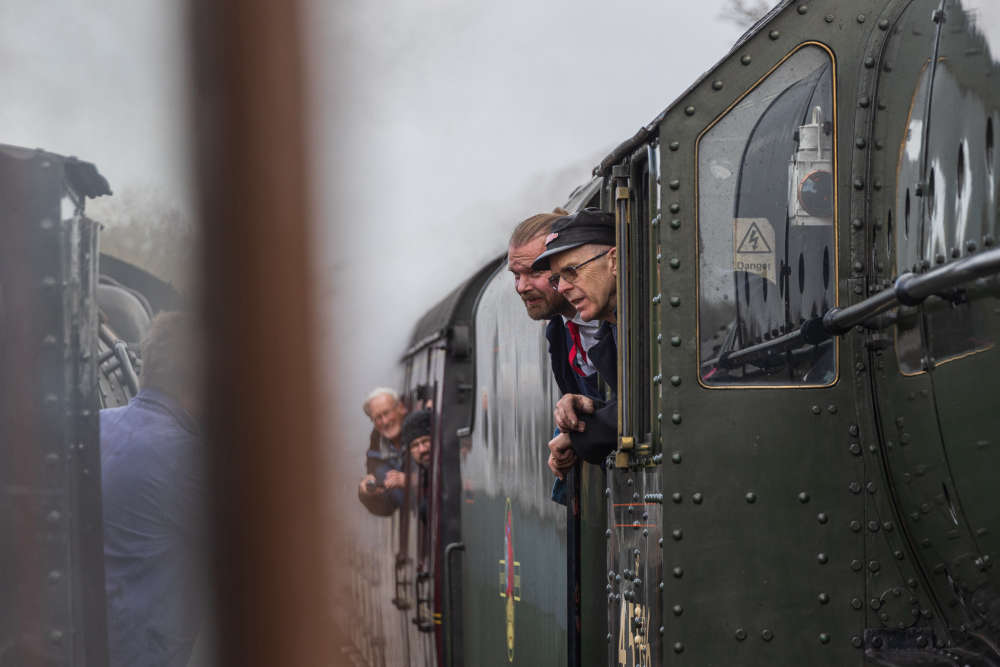 Volunteers - Eddy & Dave Coates - Father & Son
We took a slight gamble on putting on such a large-scale event with the cost of living challenges and our own increased costs, such as the price of coal. However, it paid off, and we will fight to stay ahead of the curve and retain our position as a destination for people looking for something special!
The people of the KWVR are very proud of their railway, and we hope that people reading this will come and see how great it is. The big plans don't stop with the steam gala; May 2023 will see a whole month of festival activities dedicated to the visit of Flying Scotsman. Tickets are available online at www.flyingscotsman.co.uk, and the Keighley & Worth Valley intend to celebrate the centenary in fine style!