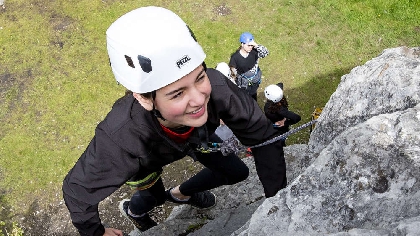 Young carers on a rock-climbing. Photo by Stephen Garnett for Carers' Resource.
Craven-based Carers Resource marks Young Carers Action Day with activities to highlight the work these young people do.
Organised each year by Carers Trust, Young Carers Action Day (YCAD) raises awareness about young and young adult carers, the challenges they face and the support they need. Exciting activities are being planned by Carers' Resource for the event, which takes place on Wednesday 15 March 2023.
To mark the annual event this year, Carers' Resource is arranging a 'treasure hunt' task on YCAD, with young carers challenged and supported to use public transport to find their way to a central Bradford location. It comes after the charity was successful in applying for a grant from Carers Trust.
The aim is to reduce anxiety around using public transportation by making it fun and providing support.
Travel tickets and refreshments will be provided. Additionally, a local takeaway in Bradford is keen to support young carers and has agreed to provide a meal for those who take part in the treasure hunt.
Ketisha Dale, Carers' Resource Bradford Service Manager, young carers team, said: "We are extremely pleased to have this money as travel training is not always accessible via formal or informal sources, such as from professional services or from family support.
"The activity will also hopefully raise awareness of this being an additional barrier for young carers and help them to gain independence and raise resilience."
Also on Wednesday 15 March, members of the Harrogate young carers team will be going into a number of primary and secondary schools in the district, spending time with the young carers there to celebrate YCAD.
There will be a pizza night event held in Craven for young carers on YCAD and there are plans to arrange radio interviews with young carers.
In addition, members of the Carers' Resource young carers team will be attending Selby College on Tuesday 21st March to run an awareness raising stand.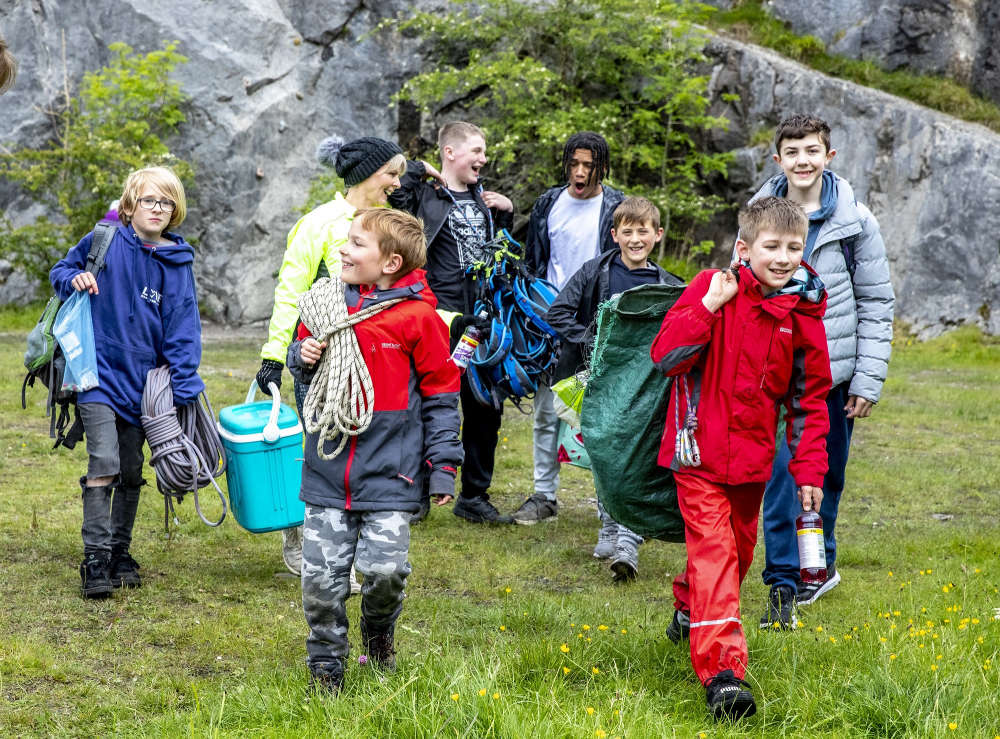 Young Carers on the Experience Wild Ingleborough project last year. Photo by Stephen Garnett for Carers' Resource.
Helen Prince, Head of Young Carers and Families at Carers' Resource, commented: "Young Carers Action Day is a great opportunity to draw attention to young carers, celebrate all that they do and raise awareness about how the adults around them can make changes to support them. With around three young carers in every school class it's really important to raise awareness and we are grateful to Carers Trust and our local schools for all their support helping us make this a special day."
Young carers help to look after someone because they have an illness or a disability, they experience poor mental health or they misuse alcohol or drugs.
Benjy Hollins, 12, is a young carer in Harrogate, who helps look after his younger brother who has additional needs. He said: "I help with everything like getting him food, getting his iPad, making sure he doesn't run off, playing with him when he wants to play.
"It can be hard, it can be tough being a young carer. It's not easy but I don't find it too hard daily because I have never lived without it. It's part of me. It's not something I would change."
He described the support he receives from Carers' Resource as "brilliant", adding: "It really does help." He said: "They run a club every other Thursday and that helps you get away and have time with other people who care for someone. They do trips in the holidays so I can get away and do something I might not be able to do with my brother."
The Office for National Statistics has recently published data from the 2021 census on unpaid care. The data shows that the number of young carers between the ages of 5-17 in the Bradford local authority area is 1,280, in the Harrogate local authority area is 325, in the Selby local authority area is 165, and in the Craven local authority area is 115.
Helen added: "These latest figures from the census are likely to underestimate the scale of caring. There is a lot of research that suggests around 1 in 10 children and young people are young carers. That would mean there are really around 10,000 young carers in the Bradford district, 2,500 in Harrogate, 1,300 in Selby and 700 in Craven."
This year the theme for YCAD is 'Make Time for Young Carers'.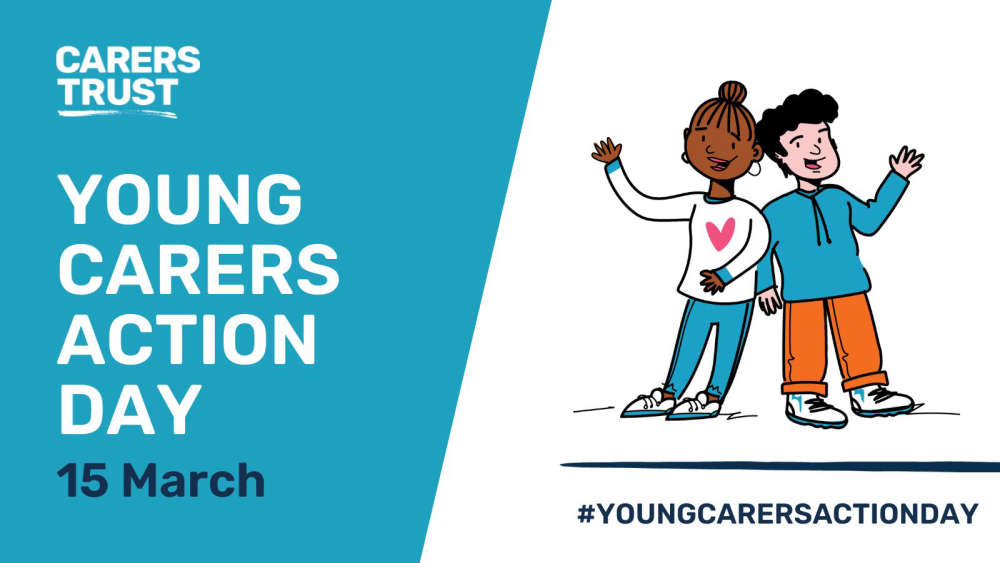 Carers Trust survey results released this month show 51% of young carers and young adult carers in the UK are caring for between 20 and 49 hours a week. The work they do is also intensifying, with 56% saying the time they spent caring increased in the last year and 47% reporting they now care for more people than they used to.
These hours spent caring on top of daily schoolwork and revision for exams can have a real impact on children's health and wellbeing, sometimes leaving them feeling overwhelmed. The Carers Trust survey showed 44% of respondents said they 'always' or 'usually' feel stressed. But young carers say this doesn't have to be the case and there are some key things that would leave them feeling healthier and happier.
Most of all, young carers need adults to make more time for them. They need professionals and responsible adults to listen to them about the challenges they face and then spend time putting the support they need in place.
Carers' Resource provides a range of support to help young carers living in Bradford, Harrogate, Selby and Craven districts, including fun trips and activities in school holidays, youth clubs and one-to-one support. The service is designed to support young carers' well-being and resilience, and to help them achieve their potential as successful, happy adults.
If you are a carer, or you know of a young carer, please visit our website at www.carersresource.org where you can find lots of information, and request further support – or call us on 0808 50 15 939 to speak to one of our advisers