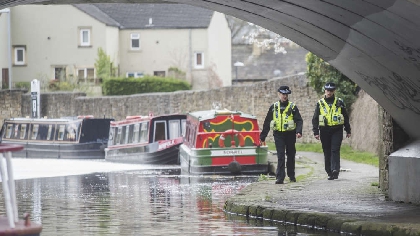 Police patrols around Craven's waterways have been boosted after several boats were broken into. Officers in the Skipton area will be stepping up day and night time patrols along the towpaths and other areas surrounding the canal.
It comes after reports of four boats being burgled on different days recently, with a number of household items being taken. Police are investigating the offences and are working to establish whether the incidents are linked.
Craven Inspector Steve Breen said: "Being the victim of any sort of theft can be very upsetting. But for a lot of people who use the waterways their boat is also their home. We've increased patrols in areas around the canal to provide a high-visibility deterrent, as well as extra security for boat owners and anyone else who uses the waterways.
"These patrols will take place during daylight and hours of dark. I'd encourage anyone who has any concerns or questions about security to have a chat with our officers."
Anyone with information about the offences is urged to call North Yorkshire Police on 101 and select option 1 to speak to the Force Control Room.