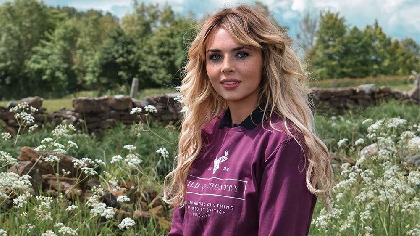 Bestselling author, award-winning businesswoman and public speaker Hannah Russell has joined Yorkshire Dales Millennium Trust as an Ambassador.
She will support the Clapham-based charity's aims in helping the people, landscape and wildlife of the Yorkshire Dales and surrounding areas.
Hannah is also huge outdoor and wildlife lover who advocates access to the countryside.
She said: "I'm delighted to be working with the Yorkshire Dales Millennium Trust. The Dales has always been home to me; I spend a great deal of my time outdoors and working with wildlife so I'm looking forward to getting involved with some projects."
Hannah's first book about her miniature Shetland pony Little Alf, was published when she was just 17, following significant injuries to her back which meant she couldn't pursue her career as a riding instructor.
She has since gone on to write a further 18 and is in the process of opening a visitors' centre on her smallholding based at Swinton Green, Nidderdale.
​David Sharrod, CEO from YDMT, added: "The climate crisis is a huge challenge we all must address but at the same time people have never been more disconnected from nature.
Many disadvantaged people rarely leave their homes or communities, and this is contributing to other major challenges facing society including obesity, loneliness, and poor mental health. We want to encourage more people to enjoy this special area and support our work – and we can think of nobody better to help than Hannah.
"Her astonishing life story will act as an inspiration to the young people we work with, and we are really excited to be working with her."
Hannah joins Author and Adventurer Alastair Humphreys, TV Presenter Lindsay Chapman, Explorer and Presenter Paul Rose, Gardener and Presenter Chris Myers, and Presenter, Artist and 2025 Bradford Capital of Culture 2025 Chair Shanaz Gulzar as ambassadors for YDMT.