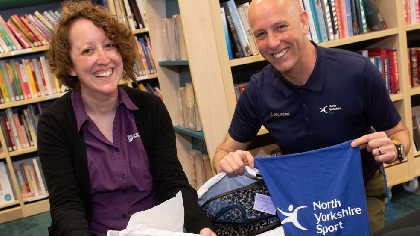 The popular slipper social events in North Yorkshire's libraries are back this month with a chance to pick up free slippers in Ingleton.
The events, which were first held in 2022, see the library service working with North Yorkshire Sport and other partners to tackle the issue of slips, trips and falls among older people, which can affect their ability to live independently.
For many older people, who may be mentally fit but physically frail, having a fall can result in a loss of independence. One of the most common causes of falls by older people is loose, worn or backless slippers.
To date, North Yorkshire libraries have hosted 10 slipper socials at which older people can pick up a free pair of anti-slip slippers while chatting to other support organisations. So far, more than 450 pairs of slippers have been handed out.
The free slippers have rubber soles and are wide-fitting to make it easier for people with restricted mobility to get them on and off. They have a Velcro fastener, so will not slip off.
North Yorkshire Council's executive member for libraries, Cllr Simon Myers, said: "Slipper socials have proved to be very popular and we are delighted to be able to bring them to new venues. It's another fantastic initiative that sees libraries at the heart of their communities helping people to take care of their health and wellbeing, which helps to reduce pressure on health and emergency services.
"As well as offering free slippers, these events are a convenient way for older people to find out about other local support and to pick up information and advice relevant to them."
On Monday, November 20, the library in Ingleton will host a slipper social between 10.30am and noon.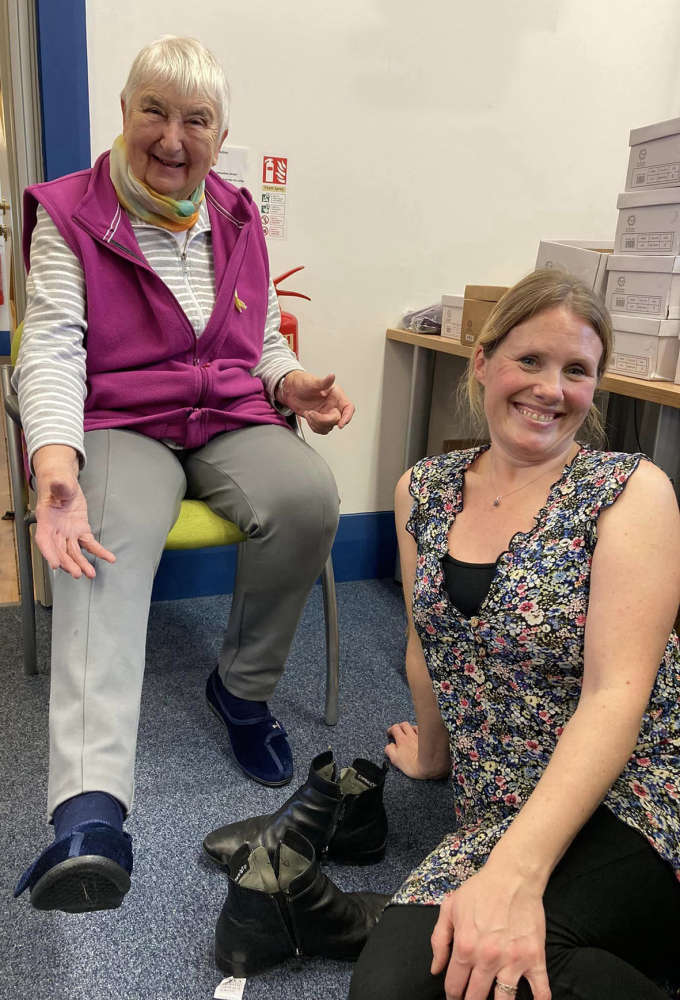 At the same time as picking up a pair of slippers, learning more about library services and having a go at age-appropriate exercises, supervised by North Yorkshire Sport, people will be able to get advice from North Yorkshire Council's public health team, AgeUK North Craven, trading standards, the council's Living Well team, Carer's Resource, North Yorkshire Fire and Rescue Service, domestic abuse charity IDAS and the Warm and Well team.
On Thursday, November 30, the library service will join forces with Nidderdale Plus to take slippers to Darley Methodist Church as part of a celebration of the International Day of Older Persons. The event will take place between 10am and noon.
There will be a "coffee and connect" session to support people in getting online, as well as a chance to meet representatives from North Yorkshire Police, IDAS, Home Instead, the public health team, Carer's Resource, North Yorkshire Fire and Rescue Service and North Yorkshire Sport.
North Yorkshire Sport's health and wellbeing manager, Simon Pierce, said: "North Yorkshire Sport is pleased to support these events and promote the benefits of keeping physically active throughout life. We look forward to discussing and demonstrating how exercises and activities can be adapted to be inclusive for everyone, and we will provide activity packs to help get people started."