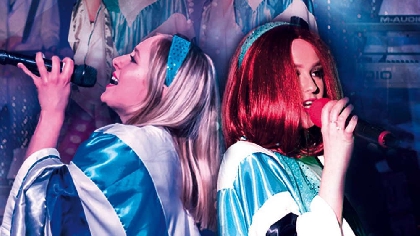 A leading tribute band will rock for charity when it performs next month at a fundraising event organised by The Principle Trust.
Flamboyant four-piece 'Kiss The Teacher' will perform the greatest hits of Swedish super group ABBA, transporting fans of the seventies' phenomenon back to the days when capes, knee-high boots and flares were the fashion of choice.
The seventies-styled night out is the latest fundraiser organised by the Skipton-based charity which provides respite breaks for children who are underprivileged, disadvantaged, disabled, have life-limiting conditions, or who have experienced poverty, trauma or abuse.
Since 2011 the Trust has provided free respite breaks to over 4500 children (4006 underprivileged/ disadvantaged and 502 disabled). The Trust owns and operates six holiday homes; two in the Lake District and four near Blackpool and is generously supported by patrons and fundraisers across North and West Yorkshire. The Trust's 100% donations policy ensures every penny raised directly benefits children and their families.
The event kicks off at 7pm on Saturday 18th February at Ilkley's Craiglands Hotel; the hotel was recently announced as the latest to join the charity's growing list of patrons. Every penny raised on the night will help to fund vital respite breaks for needy children across Yorkshire. Tickets (£24.95 incl. supper) are available via the Trust's website www.theprincipletrust.co.uk