Dales Radio Podcasts
Friday, 27 October 2023 - 4 minutes
In the middle of its run at Skipton Town Hall, Julian catches up with Show Director Jay Cundell-Walker during the interval.
Special guests were the original Calendar Girls, who took seats in the audience and enjoyed the production.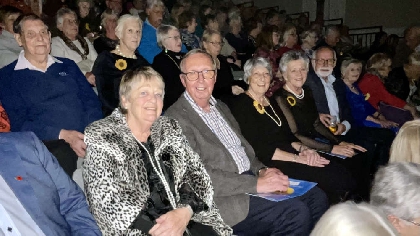 Everyone must know the story...It's a bitter-sweet tale set in the Yorkshire Dales and follows the Knapely WI and their bid to create a nude calendar, after husband of one of the members, John, passed away from blood cancer. Tears and laughter in a superb production!
It was clear from the standing ovation at the end the audience clearly enjoyed the show. And for the actors, knowing the original Calendars Girls were in the audience, made it an extra special performance.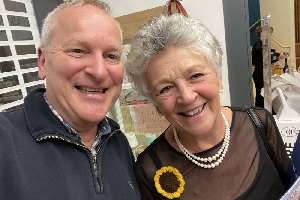 Pictured: Julian with the original Miss September, Christine Clancy.
Calendar Girls the Musical is on until Saturday 28th October at Skipton Town Hall.
Subscribe to this podcast