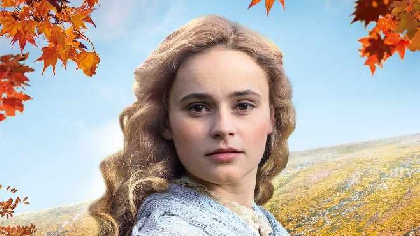 Following on from The Miners Wife which was described as 'An enthralling tale packed with emotion, drama and the harsh realities of life in 19th century northern England' Here's the latest novel by this award nominated author
Set on the wild moors of West Yorkshire, The Girl from the Tanner's Yard is a moving family drama about a girl who rises to prosperity from humble beginnings, perfect for fans of Dilly Court and Rosie Goodwin. After facing the horrors of the Crimean War, Adam Brooksbank returns to Black Moss Farm filled with regret over the path in life he has chosen.
Starting anew, he decides to focus on rebuilding his family's rundown farm and make it a home again. Lucy Bancroft lives with her parents on Prospect Terrace which backs onto the local tannery, and is the most beautiful girl in the village. But unfortunately her wealth doesn't match her looks, and she soon realizes that nobody wants to court a girl from the filthy Flay Pits, let alone marry her. Yet when Lucy comes to work for Adam as his maid she finds herself falling in love with the farm set high upon the wild Moors of Haworth.
Furthermore she begins to imagine a life with her new employer that goes beyond just being his maid. As they spend more time together, their feelings develop for one another despite her parents warning her nothing good will come of it. As rumours swirl around the village igniting jealousies and unearthing deeply buried secrets, will love find a way?
Diane Allen was born in Leeds, but raised at her family's farm, deep in the Yorkshire Dales. After working as a glass engraver, raising a family and looking after an ill father, she found her true niche in life, joining a largeprint publishing firm in 1990. She now concentrates on her writing full-time and has been made Honorary Vice President of the Romantic Novelists' Association. Diane and her husband Ronnie live in Long Preston, in the Yorkshire Dales, and have two children and four beautiful grandchildren.
The great news is that Diane is on the shortlist for the Romantic Saga Novel of the Year Award. The awards is run by The Romantic Novelists' Association to celebrate the best in romantic fiction in 8 different categories, to cover all types of romance. More about the association here https://romanticnovelistsassociation.org/awards/ We wish Diane luck in the awards.
Hear Diane's interview with Lee on Dales Radio here in our podcast